Car Wreckers Craigieburn
Cash for Cars & Car Removals Near me

Looking to Wreck your Car or Truck? GET A FREE QUOTE ONLINE OR CALL 03 9012 5994
How It Works – Easy Way of Wrecking a Car
Free Cash Quote
Call us and share vehicle details for a free cash quote.
Schedule a Time
After accepting quote, book a date and time with us.
Transfer Paperwork
We will fill out car transfer form. Just sign on it.
Get Payment
We will transfer the funds. Get copy of payment receipt.
Vehicle Removal
After payment, our tow expert will pick up your car.
Our Services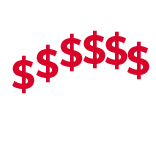 Cash For Old Junk Cars Craigieburn
Get instant cash for your car that can be up to $8,999. We accept all old, scrap and junk cars.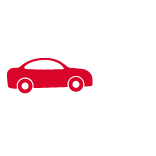 Scrap Old Car Removals Craigieburn
We provide free car removal service which include zero cost car towing, pick up and collection.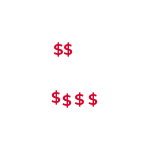 Car Wreckers Salvage Craigieburn
Our company buy cars for wrecking and dismantling. We use unwanted cars for salvage and parts.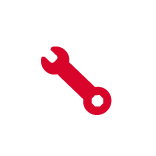 Used Auto Parts Craigieburn
Get spare parts at a reasonable price. More than one thousand cars are available for used parts.
About Car Wreckers Craigieburn
Car wreckers Craigieburn buy all unwanted cars, vans, buses, 4wds and trucks that are old, broken, scrap or junk. We also purchase those cars that are partially or completely damaged and accident. You can get instant cash as well as free pick up after signing up with us.
To know the real or wrecking price for your car, just call us on or send an email with all of your vehicle details. One of our experts will get back to you shortly after that.
We are licensed LMCT car wreckers who are fully authorize to buy and wreck cars in Melbourne. Each of our services and facilities are customer oriented and approved by relevant authorities. We offer services that are completely related to car wrecking business.
Cash for cars – sell any car, van or truck for cash
Car wrecking – we wreck all makes and models
Free removal – remove any old, scrap or junk car
Used car parts – hundreds of cars available for parts
Auto Salvage – car recycling for parts and scrap metal
We Buy Cars For Cash – Get Up To $8,999
Melbourne's top car wreckers have their best services are now available in Craigieburn. Earn top dollar cash for the cars you no longer need. We offer to buy all used, scrap, broken, old, junk and otherwise damaged cars. Car wreckers Craigieburn bring all unwanted cars to their yard for safe and eco-friendly wrecking.
Car Wreckers Craigieburn offer you highest paying cash up to $8,999. This goes for cars of all types; sedan, coupe, minivan, van, hatchback, truck, SUV, 4×4, UTE and vintage cars etc. Not only that, we also pay top cash for full fleet of commercial trucks. The car wreckers in our yard buy all used, scrap, old, unregistered and unwanted cars.
We Choose Car Wreckers Craigieburn
Whenever you find your old car to be in a state where it would not do you as good as it once did. It is only smart to get rid of it in exchange for some cash. Repairing an old, used and scrap car is also an option but not a very smart one. Car repairs and fixes alone would cost you a ton of money, let alone replacing any car parts. Fixing an old car altogether will cost you just as much money as buying a new one.
So we are proud to be top car wrecker in Craigieburn area. In order to sell a car for cash in Craigieburn, your ultimate and complete solution is our Car Wreckers Craigieburn company. We are also cash for trucks Melbourne. Give us a call in business hours to book your car for removal in Craigieburn.
LMCT Authorized Car Wreckers and Dismantlers Craigieburn
We happen to have the LMCT license that permits us instant towing of all junk, damaged, accidental, scrap and unregistered cars from the scene. We do that in exchange for the full worth of your junk car in cash right away. You can easily get the hold of our services by contacting our customer support team. Either call, email or fill up a simple quick quote form online to provide us with the following basic details.
Free Car Evaluation – Call Us Today
After we receive the details required to evaluate your car. The experts prepare a cash quote. This may go as high as $9,999 depending on what the state of your car is. A car that is completely wrecked with no useful parts left in it will definitely have a lesser value than the one that is slightly used or has gotten old.
After our car valuation experts put up a price on your car, they wait for you to approve the offer. You can always take time to look for the options you find best. However, we guarantee our price to be the best in Craigieburn. Not only do we offer to pay you highest possible cash for your junk car, we also offer to pay it to you right on the spot. Without any delay!
Same Day Cash Payment and Car Removal
Right after we receive your approval on the deal. You let us know of the date that suits you the best for the car removal. Car Wreckers Craigieburn offer to tow away your car on the very same day. In addition to giving you a same day car removal, we make sure that it is free as well.
Our car removal team can access all locations in Craigieburn without any difficulty. Let us know your exact address and we arrive at your doorstep fully equipped for a hassle-free towing. Our car removal routine is also very simple.
Before we arrive at your location, make sure that you take care of a few things. For example, remove the car's number plate. Remove all personal possessions from the car's trunk and other small compartments. Also, make sure to have all your documentations ready like proof of your identity and authentication of the vehicle.
Here the car dismantlers and car wreckers take care of the car recycling routine. We make sure that while wrecking and recycling of a car we do not waste any of the car's useful parts. In addition to that, we also put all resources to maximum use.
Safe and Hassle-Free Car Recycling In Craigieburn
Our eco-friendly car wrecking and car recycling routine is as follows.
We assess the car for any good parts.
Next, the car dismantler get to taking apart the car.
They set aside anything that may be useful.
After that, they discard all the damaged parts. That are later sorted material-wise; rubber, glass, metal, plastic.
When all that is left is a car's hollow metal body, the car wreckers crush it and recycle it.
All the other material is also recycled in the end.
No Hidden Terms and Condition
We are known to charge not a single penny for any of our services. This includes car removal as well. More of our services like the evaluation of the car is also entirely free. From evaluation to towing and to the wrecking of the car in the end. Each one of our services is guaranteed to cost you nothing. Instead our team, when they arrive for the car removal, gives you the cash in hand right away.
List of Different Car Wrecking Models
We buy almost every brand of the car and you will find each of the following wreckers in our yard
Toyota – Starlet, Echo, Estima, Kluger, Landcruiser, Hiace, Camry, Tarago, Corolla, 4Runner, Townace, Hilux, Surf and all
Mitsubishi – Lancer, Mirage, Magna, Pajero, Colt, Verada, Express, Challenger, Triton, Delica, Outlander and all other
Holden – Zafira, Statesman, Combo, Adventra, Frontera, Viva, Captiva, Rodeo, Vectra, Cruze, Astra, Epica, Nova, Apollo, Colorado, Captiva, Barina, Commodore
Volkswagen – Bora, Polo, Jetta, Golf, Kombi, Passat, Transporter, Amarok, Tiguan and Tourag, Beetle
Honda – Odyssey, Legend, Civic, HRV, Jazz, Accord, Integra, Prelude, CRV
Ford – Econovan, Territory, Falcon, Explorer, Courier, Focus, Trader
Daewoo – Tacuma, Cielo, Kalos, Leganza, Lacetti, Lanos, Nubira, Espero
Subaru – Liberty, Forester, Impreza, Outback, Legacy, WRX
BMW – Series 1, Series 7, Series 6, Series 3, Series X, Series 5
Nissan – Elgrand, Urvan, Terrano, Patrol, Pathfinder, Pintara, Maxima, Pulsar, Skyline, Skyline, X-Trail, Navara
Hyundai – Sonata, iMax, Terracan, Excel, Santa fe, iLoad, Genesis, Elantra, Tiburon, Veloster, Accent, Tucson, Grandeur, Lantra, Accent
Saab – 900, 900s, 9-3, 9-5, Convertible
Jeep – Grand Cherokee, MK, Cherokee
Peugeot – 708, 405, 407,307,507, 306, 506
Suzuki – Ignis, Liana, APV, Swift, Carry, Vitara, Alto
Renault – Grand scenic, Latitude, Kangoo, Koleos, Laguna, Clio, Master,Trafic, Captur, Scenic, Cabriolet
Mazda – Astina,Mazda 626, E2000, Eunos, Mazda 6,Tribute, Bravo, Protege, Mazda 3,BT-50
Daihatsu – Lacetti, Cielo, Espero, Lanos, Tacuma, Leganza, Nubira
Audi – Q series, S series, A series, R series
Mercedes – MB-100, Sprinter,Vito,MB-140, SL models, SLK, Series 1, 2, 3 and all
Chrysler- Neon, Dodge, Grand voyager, Pt cruiser, Sebring, Imperial, Sigma, Voyager, 300C, Crossfire, 300
The car wreckers in our yard accept all models of each Russian, Korean, American, German, European and Japanese car make.
Car Wreckers Near Me Craigieburn
We instantly pay you for its full worth and then bring the car to one of your wrecking yards. So, you do not need to come to us. Because we have a dedicated car removal team which is available every time to pick up your car.
Any car search us by typing car wreckers near me
Greenvale
Craigieburn
Sunbury
Broadmeadows
Campbellfield
Diggers Rest
Mickleham
Konagaderra
Roxburgh Park
Bulla
Wildwood
Somerton
Kalkallo
Fawkner
Clarkefield
Westmeadows
Dallas
Gladstone Park
Jacana
Tullamarine
Meadow Heights
Attwood
Yuroke
Coolaroo
Keilor
Keep in mind that we only pick up those cars that are fully complete and in one piece. We don't remove car shells or bodies. For other waste, please contact City of Hume waste collection service.